Disney, Regional Theme Park Operators Pin Hopes On Fall Cheer Following Summer Doldrums. Will Stocks Get A Halloween Boost?
Author: Shanthi Rexaline | September 23, 2023 04:15pm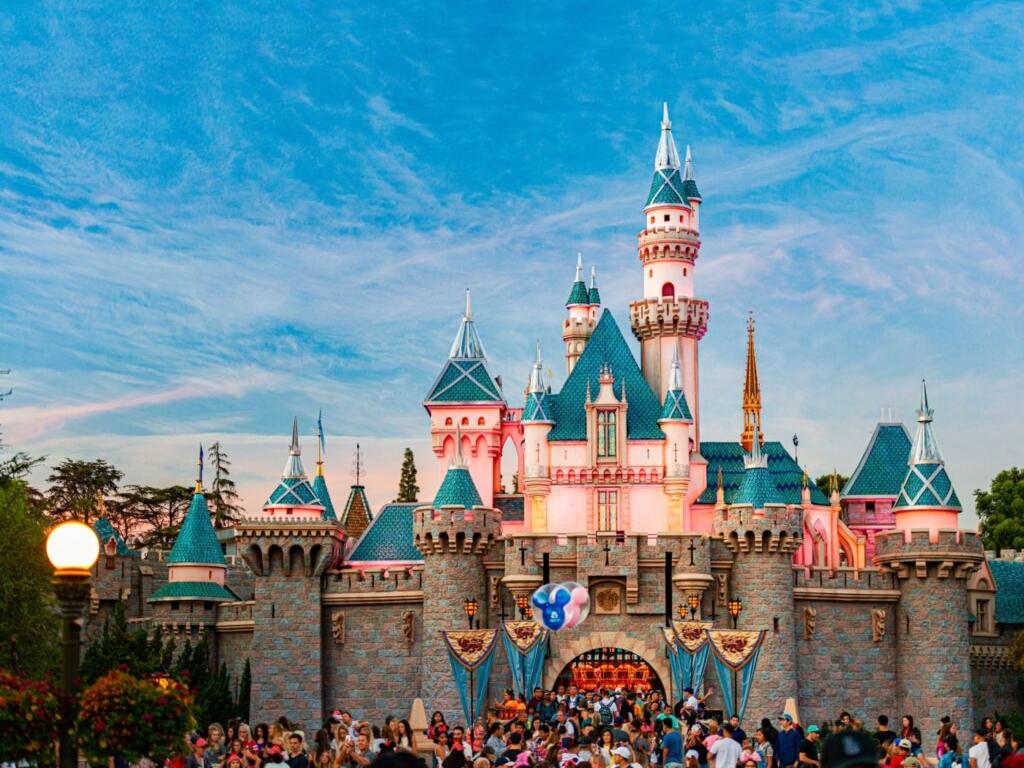 Walt Disney Co. (NYSE:DIS) and other theme park operators, which have had lukewarm summer attendance, are gearing up to put the worst behind them and look ahead to the fall with optimism.
What Happened: Disney, Cedar Fair L.P. (NYSE:FUN), which owns Dorney Park, Six Flags Entertainment Corp. (NYSE:SIX) and SeaWorld Entertainment, Inc. (NYSE:SEAS) are betting big on Halloween and Oktoberfest events to rescue them from the ravages inflicted by a rude summer, which was hit by extreme weather, Wall Street Journal reported on Saturday.
Disney is among the theme parks that have rolled out themed events earlier than usual this year, with "haunted houses and fleets of ghoulish actors" taking over the parks in the coming weeks, the report said.
The year has so far been brutal for these companies due to a cold, wet spring season that was followed by scorching summer heat waves, it added. Theme park attendance across the major regional parks — Six Flags, SeaWorld and Dorney Park — continued to languish below pre-pandemic levels, the Wall Street Journal said. This is despite the fact that other travel-related sectors have staged a nice rebound.
Dennis Speigel, a longtime theme-park consultant, told the publication, "I have seen through the years where Halloween has made or broken a season."
Underperforming Stocks: With fundamentals impacted by heightened competition for leisure spending and inclement weather, shares of regional theme park operators have underperformed the S&P 500 Index, according to The Wall Street Journal.
Against this backdrop, the fall season has become critical, it added.
See Also: Best Media Diversified Stocks
Hurdles Remain: Although regional theme parks and others including Disney and Comcast Corp. (NASDAQ:CMCSA) unit NBCUniversal hope for a fall bump, challenges remain, said the report. Students are back at school and families' leisure time will likely be cut by apple picking, leaf peeping and other fall activities, it said.
The hurricane season, especially in Florida and Texas, may also pose a threat, it added.
Diversifying Revenue Streams: That said, fall events are typically "moneymakers" for theme park operators, with many of them generating a major chunk of revenue during the fourth quarter, the report said.
The companies have also looked beyond traffic to earn revenue, the report said, citing Deutsche Bank analyst Chris Woronka. Many are selling separate tickets for day- and night-time Halloween events. The evening events, in particular, are now more adult-oriented, which, in turn, will boost high-margin cocktail and beer sales.
"Let's face it, this is like an adult-beverage-themed holiday … Adults will spend more per capita than they will just on their kids," the analyst said.
Shares of Cedar Fair ended Friday's session up 0.91% at $39.95, according to Benzinga Pro data. Six Flags rallied 1.22% to $24.03, SeaWorld ended flat at $47.01 and Disney fell 1.79% before closing at $81.25.
So far this year, Cedar Fair, SeaWorld and Disney are down 3.36%, 12.15% and 6.48%, respectively, while Six Flags is up 3.35%. This compares to the S&P 500's 12.5% year-to-date gain.
Read Next: Trick Or Treat: 5 Stocks For Halloween With Record Spending Expected For Holiday
Photo: Shutterstock