HSBC-backed Startup Silent Eight Eyes IPO, With Tremendous Potential Ahead
Author: Nabaparna Bhattacharya | September 23, 2023 03:32pm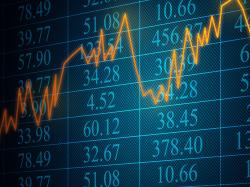 Singapore-based startup Silent Eight is harnessing the power of artificial intelligence (AI) to assist financial institutions in their battle against money laundering and other financial crimes.
And with significant banks like Standard Chartered PLC (OTC:SCBFF) (OTC:SCBFY) and HSBC Holdings, Plc. (NYSE:HSBC) adopting Silent Eight's software, the company is poised for substantial growth, according to a note by CNBC.
Addressing Financial Crimes with AI
Financial institutions are constantly at risk of incurring hefty fines and suffering reputational damage if they don't adequately address crimes like money laundering and terrorist financing. Traditional methods of investigating and preventing such activities are resource-intensive.
Silent Eight's solution reportedly employs AI to streamline this process, aiming to reduce the resources required and ensuring banks remain compliant with regulatory standards.
Unlike the popular ChatGPT chatbot that uses a large language model, Silent Eight's software is built on generative AI.
It's trained on multiple smaller, task-specific models. One such model, for instance, examines name translations across languages, potentially identifying individuals attempting to open accounts under various name spellings globally.
Silent Eight "IPO Ready" by 2025?
With Silent Eight's revenue set to see threefold growth this year, CEO Martin Markiewicz said he is optimistic about the company's trajectory.
He told CNBC that he anticipates the company's revenue to surge over three-and-a-half times in 2023 compared to the previous year.
With an increasing number of financial institutions partnering with Silent Eight, the firm is reportedly set to achieve profitability for the first time this year.
Following a successful $40 million funding round last year, which saw participation from HSBC Ventures and Standard Chartered's investment arm, Markiewicz revealed plans to make the firm "IPO ready" by 2025, eyeing a potential listing on the U.S. Nasdaq, according to CNBC.
With the rise of AI in the financial sector, companies like Silent Eight are playing a pivotal role in transforming how banks and other institutions address challenges, ensuring compliance while optimizing operations.
Also Read: Financial Crime Weekly: Rashawn Russell, From Investment Banker To Crypto Fraudster?
This content was partially produced with the help of AI tools and was reviewed and published by Benzinga editors.
Photo: Shutterstock