Trump's Niece Slams Marjorie Taylor Green As A 'Prepubescent Schoolyard Bully': 'I'll Take 80-Year Old Pro-Democratic ... Over The Treasonous 4-Times Impeached 77-Year Old Fascist Loser'
Author: Shanthi Rexaline | September 23, 2023 11:16am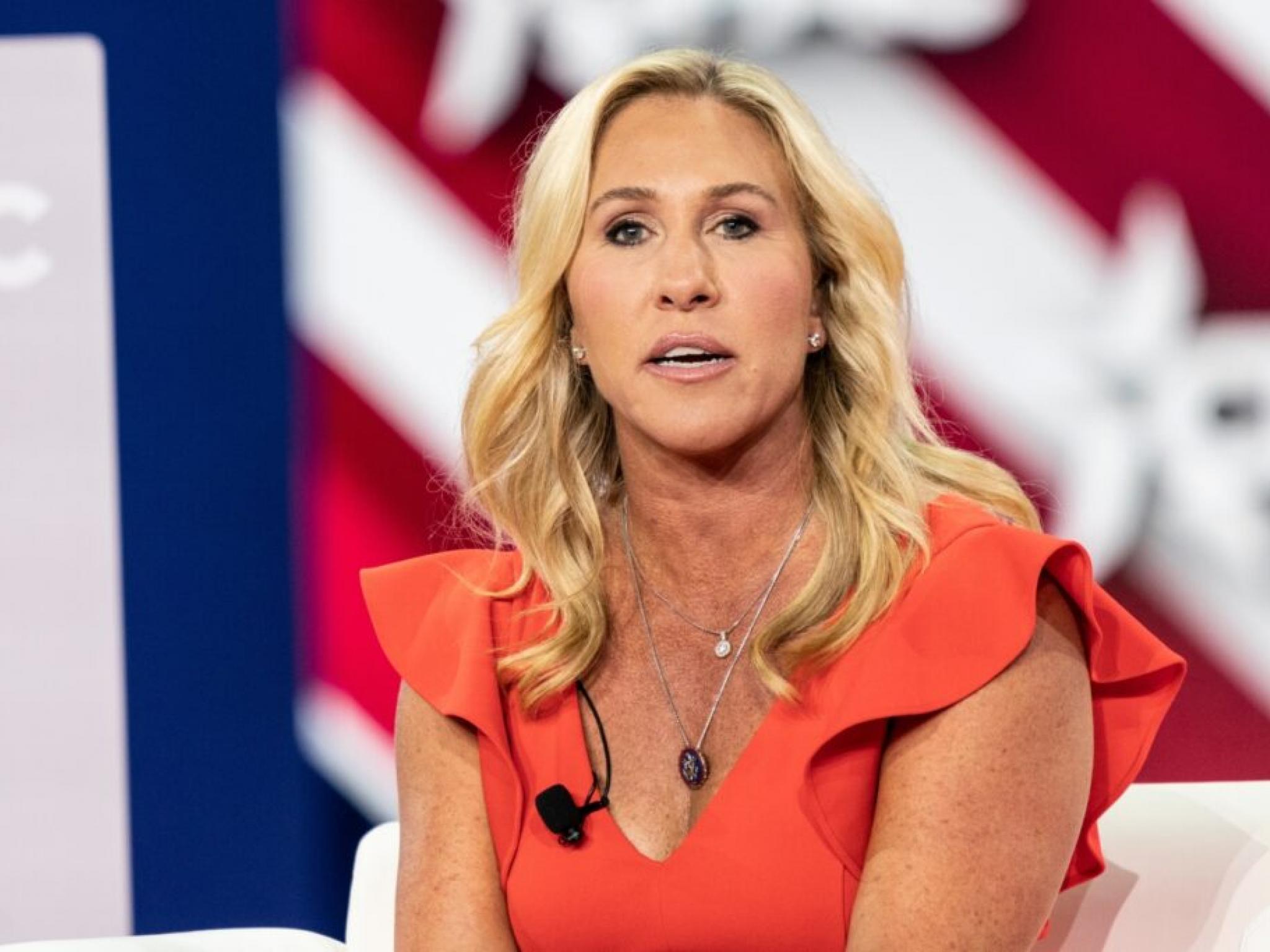 Rep. Marjorie Taylor Greene (R-GA) came under flak after she took a swipe at President Joe Biden for his age, and former President Donald Trump's niece Mary Trump joined in the criticism of the Congresswoman.
What Happened: "With the maturity and seriousness with which have become her trademarks, MTG strives for relevance by sinking to the level of a prepubescent schoolyard bully to taunt Pres. Biden about his age," said Mary Trump in a post on X, formerly Twitter, on Friday.
Mary Trump, a psychologist by profession, also highlighted the achievements of Biden, whom Greene called out as an "old fart" on X. The Congresswoman's unsavory comments came as Biden posted about lawmakers not acting on the ban of assault weapons and high-capacity magazines.
"We do have a choice in the next election and it's between an old man who saved this country from the mass deaths that occurred on a daily basis when Donald [Trump] was in the Oval Office, an economy in free-fall thanks to Donald's incompetence, and saved American democracy from the jaws of the autocracy Donald will turn this country into if we're far gone enough to elect him," Mary Trump said.
The former president's niece, who hosts a podcast, also said if the choice came down to the presidential candidate who has "physical prowess," she would side with a "guy who can ride a bike rather than the guy who rides around in a gold course all day."
"I'll take the 80 year old pro-democratic, pro-choice, anti-gun violence 80 year old over the treasonous 4-times impeached 77 year old fascist loser who's never even read the Constitution," she added.
See Also: Trump's Niece Calls Her Uncle A 'Weak Loser' Over His Outbursts Against GOP Mega Donor Charles Koch: 'So Much More Trouble Is Coming Your Way'
Why It's Important: Age has been a hot topic of debate when it concerns both Biden and Trump, who are the frontrunners to clinch their parties' nomination. Biden is 80 years and Trump is only three years younger than him.
Biden's many gaffes, including his mix-up of names, incoherence and confused demeanor while on stage, have all been blamed on his age. His detractors have been quick to use it as ammunition against him.
Despite the pushback, Biden has a commanding lead of 63.9% in the Democratic presidential primary, according to polling analytics firm FiveThirtyEight. Trump, with 55.2% support from GOP voters, is the frontrunner in a crowded Republic primary race.
Read Next: How To Invest In Startups
Photo: Shutterstock