Robinhood's Credit Card Gamble: Can It Reverse Decline In User Engagement With Latest Venture?
Author: Nabaparna Bhattacharya | September 23, 2023 10:59am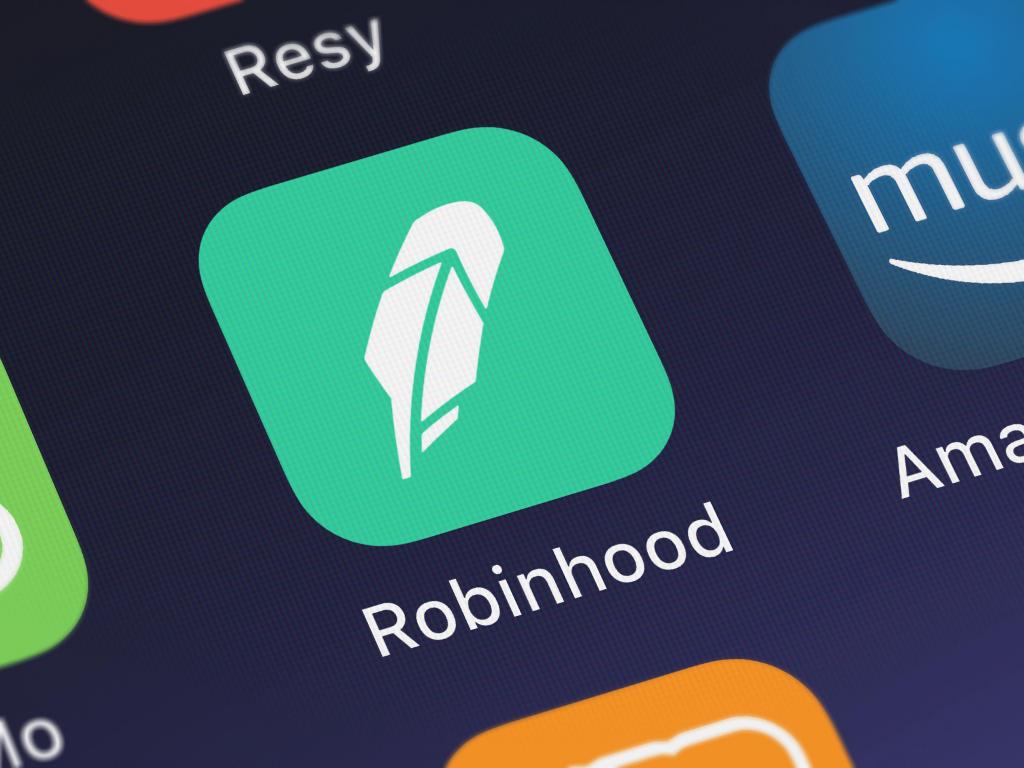 Robinhood (NYSE:HOOD), the popular trading platform, is undergoing significant internal changes, including layoffs and team reorganizations, as it shifts its focus towards the credit card sector.
This latest batch of job cuts comes in response to a dwindling monthly active user base, Business Insider reported, citing company insiders.
In June, the trading platform made headlines when it revealed its intentions to purchase the no-fee credit card startup X1 for $95 million.
Following the acquisition, a Robinhood spokesperson confirmed to Business Insider that the company underwent internal restructuring, resulting in the dismissals of a small fraction of the 60 employees who had recently joined.
Robinhood's penchant for trimming its workforce isn't new.
The online brokerage firm has been making waves in the media, with a buzz indicating a hefty cut of 150 employees across diverse sectors.
However, the company is actively recruiting despite these layoffs, with 200 positions currently open, Business Insider added.
Revamping Teams To Combat Declining User Engagement?
Recent data indicated a drop in Robinhood's monthly active users, with a decline of 400,000, bringing the total to 10.6 million between July and August, the report added.
In the last reported quarter, the company's monthly active users decreased by 1 million to 10.8 million.
This is roughly half of what it was during the intense trading boom of 2021, according to a note by Wall Street Journal.
This decrease has reportedly caused concern among the company's executive leadership.
Data suggests that Robinhood is not just losing active users — its transaction-based revenues decreased 7% to $193 million in Q2. Shares of HOOD have also had an unfavorable run over the last month, declining nearly 8.2%.
"The acquisition of X1 is Robinhood's latest strategy to reverse this trend," shared an anonymous source with Business Insider.
Also Read: Robinhood Reclaims Bankman-Fried's Stake From Uncle Sam's Vault
Can X1's Credit Card Strategy Revive Robinhood?
Robinhood has made strides in recent years to offer products beyond its core trading services. Robinhood's CEO and co-founder Vlad Tenev emphasized the company's broader vision during a recent TechCrunch event. He said he envisions Robinhood as a platform that facilitates stock trading and assists users in saving for retirement and building emergency funds, as noted by Business Insider.
The acquisition is seen as a strategic move to pair X1 with Robinhood's Money division, which oversees the app's cash management and spending features.
X1, backed by fintech giants including PayPal Holdings, Inc. (NASDAQ:PYPL) co-founder Max Levchin, is known for its customer-friendly approach.
The merger aims to capitalize on the higher margins offered by credit cards compared to stock trading, which is less susceptible to market fluctuations, according to Business Insider.
Related: No Cash? No Problem: Robinhood Prepares To Offer Credit To Its Users
Price Action: HOOD shares closed lower by 1.32% to $9.70 on Friday.
This content was partially produced with the help of AI tools and was reviewed and published by Benzinga editors.
Photo: Shutterstock