Angus Cloud Autopsy Reveals Fentanyl-Related Overdose As Cause Of Death
Author: El Planteo | September 23, 2023 10:27am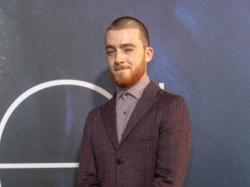 By Lucía Tedesco via El Planteo
Angus Cloud, the 25-year-old actor known for his role in the series Euphoria, died due to an accidental overdose. The autopsy, performed by the Alameda County Coroner's Office in California, confirmed the presence of fentanyl, cocaine, methamphetamines and benzodiazepine in his system.
Related Content: Deaths From Fentanyl In The US Reach Exhorbitant Numbers
Cloud's death sparked rumors of suicide, given that his father, with whom he had a close relationship, had died the week before his death. However, his mother, Lisa, communicated via social media that these were just rumors. Likewise, she claimed that her son's death was accidental, and had possibly been caused by a drug overdose. "Some online publications say that his death was intentional. I want you to know that it wasn't like that," Lisa wrote on Facebook.
The Fentanyl Epidemic Took The Life Of Angus Cloud
Fentanyl overdoses are currently a serious problem in the United States. Although there are no official figures, the government estimates that, of the more than 107,000 overdoses recorded in 2022, two-thirds have been due to this substance, according to El Pais. This opioid is legal in some medical contexts, in addition to being responsible for a large number of deaths, including that of the interpreter of Fez, in the series "Euphoria," the role that made him a favorite of viewers.
Related content: Investigation Into The Death Of Robert De Niro's Grandson: Was Fentanyl In The Scene?
Despite his tragic death, Angus Cloud left a legacy in the entertainment industry. In fact, two posthumous films in which he participated will be released, one scheduled for 2024 (Radio Silence), and another still in post-production (Your Lucky Day).
"There was no one like Angus. He was special, talented, and too young to leave us so soon," said Sam Levinson (showrunner of Euphoria) about the actor's death.
Más contenido de El Planteo en español:
Photo via Shutterstock