Psyched: MDMA Trials For PTSD, Congressional Amendments, Scotland's Consumption Site & More
Author: Lara Goldstein | September 18, 2023 06:06pm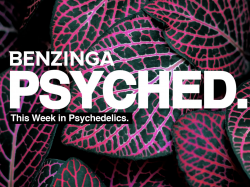 Treating PTSD With MDMA Therapy: New Results From MAPS Clinical Study, FDA Submission Next
MAPS Public Benefit Corporation (MAPS PBC), the nonprofit's clinical-stage private arm, published new data from its second multi-site, ethno-racially diverse Phase 3 clinical study of MDMA-assisted therapy for PTSD in Nature Medicine.
The randomized MAPP2 study gave participants a split dose, separated by 1.5 to 2 hours, of 80 or 120 mg of MDMA hydrochloride (or placebo,) and following a 40 to 60 mg dose during three therapy sessions. The placebo group received extended therapy sessions. Continue reading HERE.
Combining MDMA With Psilocybin Or LSD Could Reduce Difficult Trips
Recent peer-reviewed research published in the journal Nature posits that a small dose of MDMA could be helpful against uncomfortable or difficult experiences and amplify positive ones when combined with either psilocybin or LSD.
The study, published in August and authored by researchers from Imperial College London (ICL) and New York University's Langone Center for Psychedelic Medicine delves into a hypothesis of "candy-flipping," clinical research conducted by MindMed's (NASDAQ:MNMD) research collaborator Dr. Matthias Liechti and his team at University Hospital Basel. Read more HERE.
Congress Update: House Committee Green Lights Psychedelics Amendments
On September 12, the House Rules Committee voted on one of a series of large-scale budget bills which include recently introduced bipartisan marijuana and psychedelics amendments.
The committee's decision is key, as it is the immediate prior step for proposals to make it, or not, to the House floor. The vote was around the Department of Defense (DoD) FY2024 appropriations bill HR 4365. Read more HERE.
Scotland's Approval Of Pilot 'Safer' Drug Consumption Site, Overdose Prevention Debate In UK
Scottish Advocate, the country's top attorney, replied to a request from the Parliament's cross-committee on tackling drug deaths and drug harm for an update on her consideration of a prosecution policy for a pilot safer drug consumption facility in Glasgow.
In her statement, Dorothy Bain KC (Independent party) said she "would be prepared to publish" a prosecution policy by which "it would not be in the public interest to prosecute drug users for simple possession offenses" committed within the center, located in an area "where public injecting is already a significant issue." Continue reading HERE.
The Milestone Round
See Also: Last Week's Edition Of 'Psyched'
Psychedelics ETF Weekly Performance
AdvisorShares Psychedelics ETF (NYSE:PSIL) opened Monday, Sept. 11 at $1.75 and almost immediately price fell $0.03. Prior week's opening (Tuesday 5) had been slightly higher, at $1.79, a recovery from prior week's at $1.65.
Week's closing price on Friday 15 was $1.74, closer to prior Friday 8's close at $1.78 yet lower than Friday 1's at $1.83.
Week's highest was $1.77, achieved multiple times throughout the week. Still, a bit lower than prior weeks' highest points at $1.8 and $1.85, respectively.
Week's lowest was $1.71 during Thursday 14, slightly down from prior week's lowest $1.73, yet higher than two weeks' past lowest at $1.63.
The ETF's yearly price range has again been changed, now set between $3.24 and $1.62. A considerable drop from just last week's $3.64 highest and keeping the low at $1.62.
Highest Trading Psychedelics Stocks Friday, September 15 At Close
Best numbers of the week were for FSD, and the worst ones for Bright Minds.
Take Note: The Benzinga Cannabis Capital Conference Is Back!
The Benzinga Cannabis Capital Conference, the place where deals get done, is returning to Chicago this September 27-28 for its 17th edition. Get your tickets TODAY and come join us at the epicenter of cannabis investment and branding!
Posted In: ATAI CMND CMPS DRUG ENVB GHRS HUGE IXHL LSDI MNMD PSIL SEEL SILO