Musk Back On Top: Tesla And Twitter CEO Overtakes Arnault As World's Richest Person — But Just Barely
Author: Chris Katje | May 31, 2023 06:06pm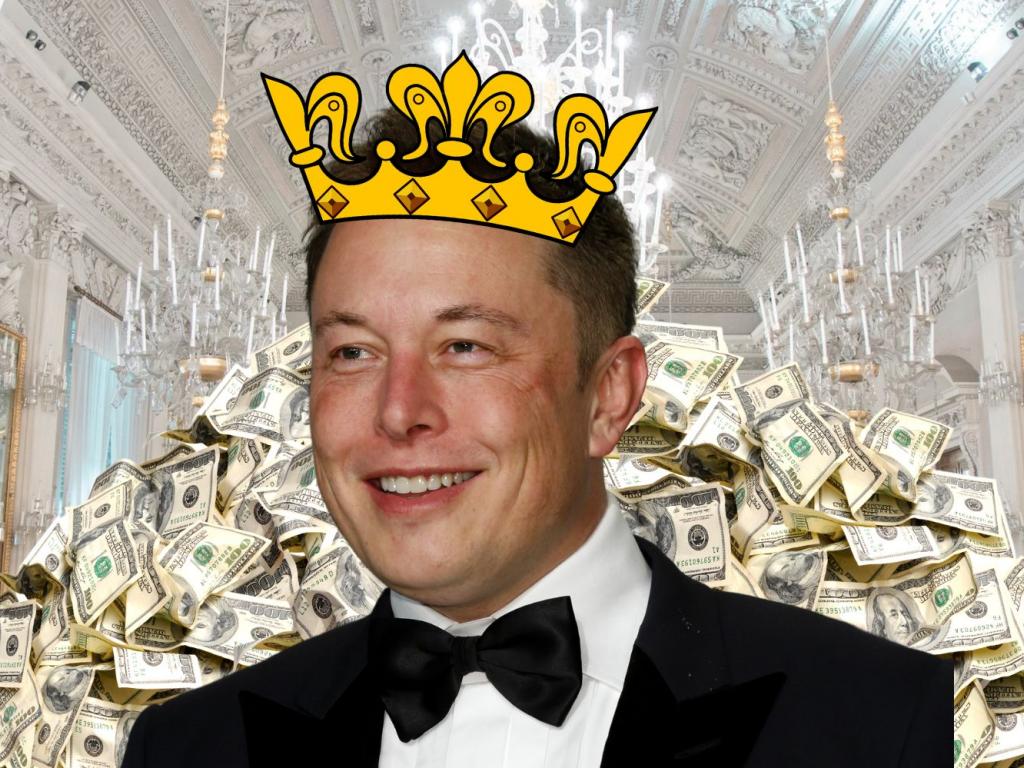 One of the most well-known figures in the world and the most followed person on Twitter has regained the title of world's richest person. Here's a look at how the wealth of Elon Musk breaks down and compares to second place.
What Happened: Musk lost the title of the world's richest person to LVMH (OTC:LVMUY)(OTC:LVMHF) CEO Bernard Arnault in 2022.
After briefly regaining the title in February 2023, Musk has been the second-richest person in the world since March.
As the month of May comes to a close, Musk is back on top and now has a narrow lead over Arnault, according to Bloomberg.
Shares of LVMH were down 3% on Wednesday, which provided the lift needed for Musk to jump back atop the leaderboard. LVMH shares are down 9% in the last month, with slowing economic growth contributing to the impact on the sale of luxury goods.
Musk set a Guinness World Record for the largest drop in wealth in 2022 as the price of Tesla Inc (NASDAQ:TSLA) shares saw their worst annual drop since going public.
In 2023, Musk has seen his wealth soar by $55.3 billion as the price of Tesla rebounded. Tesla represents 71% of Musk's wealth, according to the Bloomberg Billionaires Index. Musk is also the owner of Twitter and holds an ownership stake in SpaceX.
As of Wednesday, Musk had a wealth of $192.3 billion. Ranking closely behind Musk was Arnault at $186.6 billion.
Related Link: 51 Facts And Figures About Elon Musk
Why It's Important: After posting a loss of 69% in 2022, shares of Tesla have rebounded in 2023. Shares are up 89% year-to-date.
The surge in the price of Tesla shares is seen as the key contributor to Musk's increased wealth. The valuation on Twitter could be worth less than 2022 with Fidelity recently lowering their valuation on the stake they hold.
Tesla could have a huge catalyst in 2023 with the launch of the highly anticipated Cybertruck electric pickup truck. Strong demand and initial positive reactions could help provide a further boost to Tesla shares and the wealth of Musk.
Read Next: Elon Musk Bought Twitter 1 Year Ago, A Look Back At What's Happened Since And What Could Be Next
Photo: Shutterstock