World-First Clinical Trial Using Cannabis-Based Drug To Treat Deadly Brain Tumors Recruits First Patients
Author: Nina Zdinjak | May 25, 2023 08:48pm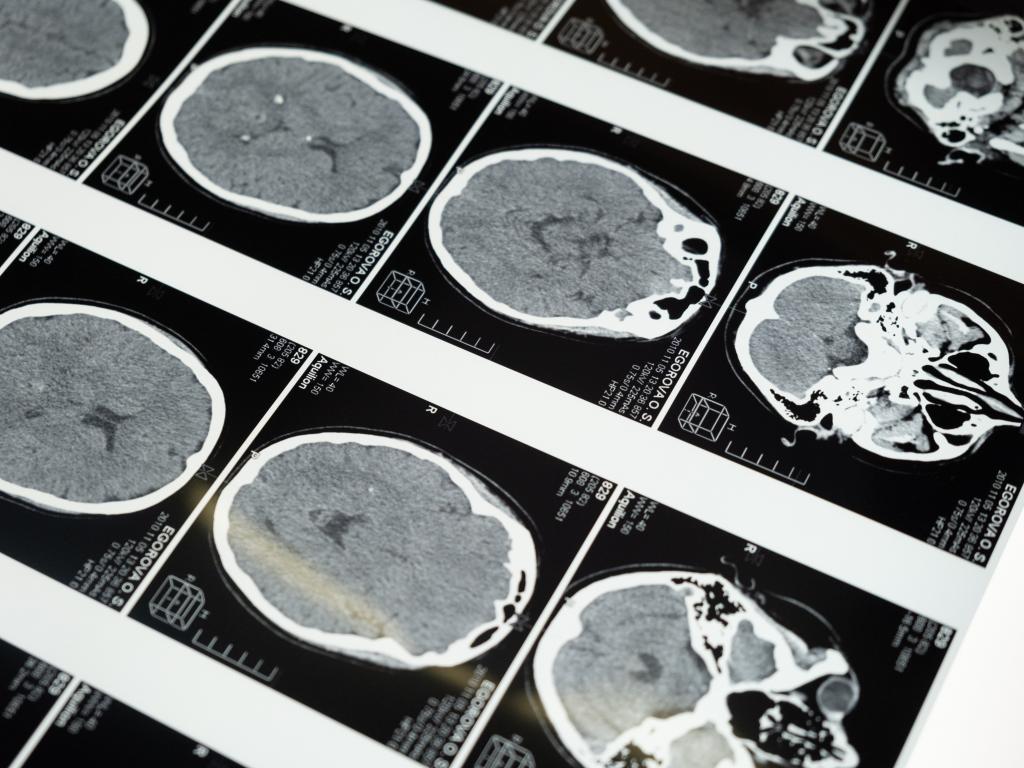 Can a cannabis-based medicine help treat aggressive brain tumors? Scientists in the UK are getting closer to answering that question. Ongoing lab research is about to become real-world as the project just recruited its first volunteers.
The ARISTOCRAT study on the effectiveness of Sativex, a cannabis-based mouth spray in treating recurrent brain tumors is considered one of the first in the world and is currently underway. It was first announced some two years ago with Cancer charities and the UK's National Health Services planning a study to determine if Satviex combined with chemotherapy medication -temozolomide - can help kill glioblastoma tumor cells and extend the overall length of patients' lives.
Glioblastoma is the most common, fast-growing, and aggressive brain tumor. Composed of diverse cell types, it always carries a poor prognosis.
"We are delighted to announce that, thanks to the support and generosity of so many in the brain tumor community, the ARISTOCRAT trial has recruited its first patients," Dr. David Jenkinson, chief scientific officer at The Brain Tumour Charity, stated. "We are really excited that this world-first trial, being run here in the UK, could help accelerate a cure for this devastating disease. In the last decade, there has been significant interest from both patients and researchers about the potential for cannabinoids to treat glioblastomas. And we are so grateful to everyone across the world who helped to fund such an important study."
The organization launched a fundraiser appeal in August 2021, which was supported by Olympic champion Tom Daley, and managed to raise the £450,000 ($555,311) needed to fund the trial.
The study is ongoing at Leeds Teaching Hospitals NHS Trust and The Christie NHS Foundation Trust in Manchester. The three-year phase II trial known as ARISTOCRAT is led by Professor Susan Short at the University of Leeds. And it's coordinated by the Cancer Research UK Clinical Trials Unit at the University of Birmingham.
What Is Sativex?
Sativex (also known as nabiximols) was given the green light for use by the NHS in 2019 to treat muscle spasms linked to multiple sclerosis. The drug that was initially developed by GW Pharmaceuticals, which is now part of a large pharmaceutical company Jazz Pharmaceuticals (NASDAQ:JAZZ), is a mix of equal parts of the psychoactive substance Delta-9-tetrahydrocannabinol (THC) and cannabidiol (CBD), which helps reduce pain, inflammation and anxiety without psychoactive effects.
The trial will recruit more than 230 glioblastoma patients at NHS hospitals across England, Scotland and Wales in 2023.
In a phase I clinical trial in 2021, 27 patients confirmed that Sativex could be tolerated in combination with chemo and has the potential to extend the lives of those with recurrent glioblastoma.
"The early-stage findings were really promising. We now look forward to understanding whether adding nabiximols to chemotherapy could help improve quality of life and extend life for those affected by a glioblastoma diagnosis. We hope that this will offer the first new drug to treat glioblastoma in over 15 years," Jenkinson said.
Susan Short, principal investigator and professor of clinical oncology and neuro-oncology at the University of Leeds stated "Cannabinoid-based drugs have well-described effects in the brain and there has been a lot of interest in their use across different cancers for a long time now. Glioblastomas have receptors to cannabinoids on their cell surface. And laboratory studies on glioblastoma cells have shown these drugs may slow tumor growth and work particularly well when used with temozolomide."
Previous Study On Cannabis And Brain Cancer
While the ARISTOCRAT is thought to be the world's first clinical trial of this size on the effects of marijuana on glioblastoma, some previous research on this type of brain cancer and the marijuana plant was already done.
In 2021, researchers at the Medical College of Georgia at Augusta University provided some hope to those suffering from brain tumors through its study that revealed that inhaled CBD shrinks the size of glioblastoma tumors in an animal model.
The study suggested that inhaled CBD reduces the size of glioblastoma in an animal model through the reduction of the essential support of its microenvironment. They chose the inhaled approach to make sure the compound found in the cannabis plant reached the brain.
This was considered the first study to use CBD in an animal model of glioblastoma, as reported in the journal Cannabis and Cannabinoid Research. In it, the researchers used modified glioblastoma cells from humans forming an orthotopic glioblastoma model to provide the most realistic model possible for this disease.
These results indicated a potential for a safe and effective new treatment for this type of cancer.
Photo: Courtesy of cottonbro studio via Pexels
Posted In: JAZZ