The Cannabis Conundrum: How Global Supply Chain Consolidation Is Shaping A New Era
Author: Nicolás Jose Rodriguez | March 18, 2023 12:24pm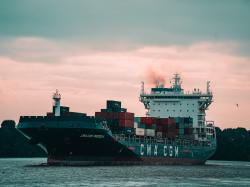 After the overwhelming success of last year's 4/20 business event, the Benzinga Cannabis Capital Conference is returning to Miami beach April 11-12, 2023 with events taking place simultaneously on two stages at the historic Fontainebleau Hotel.
As part of celebrating individuals, entrepreneurs, and organizations doing amazing things in the cannabis industry, Benzinga will feature cannabis experts who will discuss the global consolidation of cannabis supply chains.
In light of federal legalization seemingly coming closer in the U.S. and Germany, and market consolidation in Canada, many investors wonder about the global advance of multinational cannabis companies.
Extending from producers to consumers, cannabis supply chains are becoming more complex, creating opportunities for strategic partnerships that allow companies to leverage their capacities and resources to become more efficient, and expand their global footprint and revenue margins.
According to Pablo Zuanic, an analyst for Cantor Fitzgerald, whether international cannabis companies are going to be interested in investing in other parts of the world will depend on how those countries begin to develop cannabis for internal consumption, (...) or how they open their markets for recreational use.
Zuanic noted that on top of labor costs and climate conditions, quality standards and strategic regulations, are regulatory and competitive advantages that countries can leverage to attract investments. Which other factors are shaping the global cannabis supply chain? Which are the opportunities for ancillary industries in this booming industry? Which markets investors should be looking at in the future and why? Find out all about it at the upcoming Benzinga Cannabis Capital Conference!
Only those companies that are strategically positioned for global cannabis legalization will benefit from the first movers' advantage. Understanding the market strategies of these companies can provide valuable insight for cannabis investors interested in gaining smart exposure, diversifying, and mitigating risk. Likewise for cannabis companies currently operating in the state or national markets, finding the right partner can represent whether or not they expand their global footprint.
Join us in April at the Benzinga Cannabis Capital Conference and stay at Miami Beach's historic Fontainebleau Hotel. Don't miss out on a chance to hear about future market forecasts and worldly advice on investing and finance from those embedded in the cannabis industry. Are you ready?
Buy your tickets HERE before prices go up. Book your room HERE.
Photo by Mika Baumeister on Unsplash.